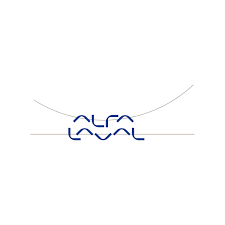 ALFA LAVAL är en världsledande tillverkare av pumpar, ventiler, värmeväxlare och separatorer. Företaget grundades år 1883.
SOCIAL MEDIA MANAGER, LUND
We're glad you want to help us make a difference!
We create better everyday conditions for people. We do this by contributing to a more sustainable future through engineering innovation. We love what we do and we're good at it. We're now looking for passionate people to become even better!
Who are you?
We are looking for someone who easily takes initiative, is self-motivated and comfortably networks across business functions. We believe you have an analytical mindset, and in your role as SoMe manager you are flexible, and you have an interest in writing engaging text and an ambition to develop your skills in photo, film and animation. If the above sound like you, this position may be what you are looking for!
About the job
The SoMe manager Group Communication is the main editor for the company's SoMe channels such as file sharing platforms (LinkedIn, Facebook, Twitter, Instagram) and ultimately responsible for the final news production for the identified SoMe channels. You set the tone, editorial direction and policies for the SoMe channels in close cooperation with Executive editor-in-chief and Group Internal Communications manager to make sure news items produced are consistent on these measures.
Main responsibilities
The process of getting news ideas and input to the editorial team, mainly from defined stakeholders in the organization. And is involved in decisions regarding the importance of news/posts and what goes where – and when.
Supervising, monitoring and actions on the day-to-day operations of the publications / production. And suggests ideas, assign posts, handle problems and ensure deadlines are kept.
Planning the editorial calendar in cooperation with Executive editorial-in-chief and Group Internal Communications manager, and the rest of the editorial team.
You need to know
We believe most importantly you should be metric driven; or able to measure engagement (what is working, what is not, how to improve) through clicks, replies, mentions, likes etc. You should have an interest in researching new platforms and finding good benchmark/best practice. Today you work as SoMe manager or have equivalent experience and you would like to continue developing in an international environment. You should be comfortable with writing and production of posts and editorial pieces with support from the rest of the editorial team. You should also be very familiar with the technical aspect of SoMe tools and platforms, such as Falcon, Smarp, as well as graphic design software such as Adobe Suite.
Good to know
Photo, film and animation is a "plus" or you should have an interest to develop your skills in this area.
What's in it for you?
The Group Communications department is in a transformation towards a more editorial set-up where Group news and information, both internal and external, is handled by one joint inhouse news desk. As SoMe manager you will be a valuable member working in cooperation with the rest of the editorial team. We offer you a challenging position in an open and friendly environment where we help each other to develop and create value. Your work will have a true impact on Alfa Laval's future success.
For more information, please contact
Tomas Bäckefjord, Vice President Communications, +46462891637
Karin Wilkenson, HR, +46 722083105
Union information
Johan Ranhög, Akademikerföreningen, +46462891664
Bror Garcia Lantz, Unionen, +46 46 36 69 85
Please send your application no later than 20th of January 2020 .